*For more specific product or service, please contact our sales staff or our consultant by email or the provided contacts.
What is Industrial Evaporator
Evaporator is an essential part that comes together with other major components using in a refrigeration system such as compressor or condenser. It can be used to remove the heat from air, water or the atmosphere. It also acts as a heat exchanger that transfer heat from place to place from being cooled to a boiling hot temperature.
Solution to solve these problems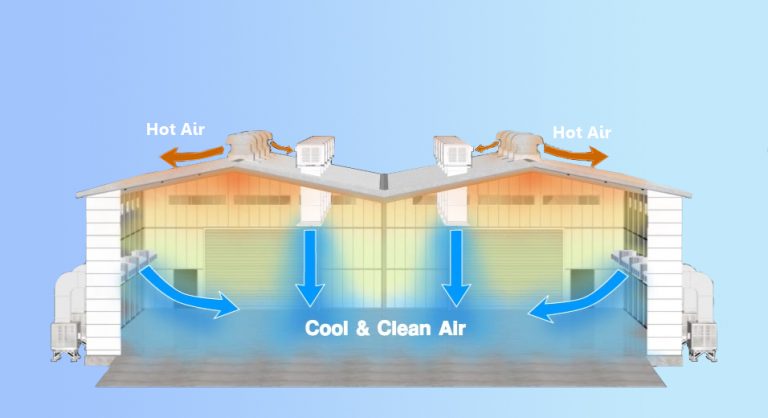 The Advantages of using our product
Lower the Power consumption to 80%
The environment was improved with a lower energy system in a metal processing site
We run the recycling-oriented business that involves refining, processing and recycling of
non-ferrous metals. We were searching for an energy saving method to realize heat prevention measures and positive pressure dur to the increase number of production lines in the expanded area of our factory. We had been taking measures against heat using ceiling exhaust systems, fans and spot coolers, which turns out to be insufficient, so we installed the cool clean fan. The effect was so great, and we have additionally installed one more unit. It can supply cool air more effectively than the air conditioner, and it also contributing to resolve the negative pressure issue.